Thanks for Attending
De Anza College Enrollment Day
Saturday, April 30, 2022 | 9 a.m.-1 p.m.
---

Enrollment Day Is Your Day To
Apply for admission – if you haven't done this already
Complete orientation – this helps you qualify for priority registration
Learn how you can get your degree – or transfer – FREE with the De Anza College Promise
Explore the campus and ask questions about classes and majors, financial aid, student services and more!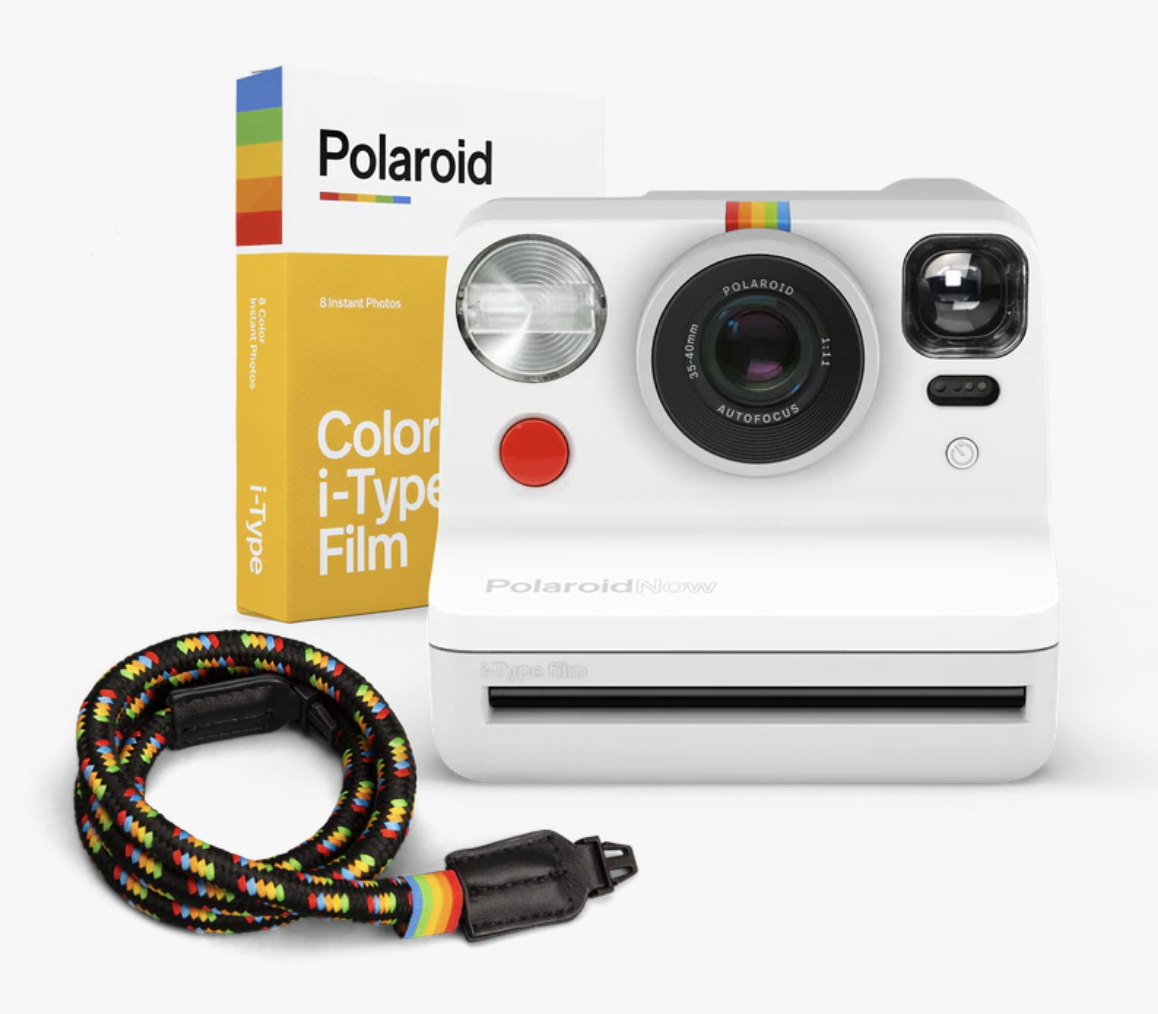 When you check in on Saturday (look for a flyer with the QR code to check in), you'll be entered in a drawing for great prizes! We're giving away three Polaroid Now instant camera kits in the drawing.
We'll also have cool souvenir items for every student who attends.
---

Schedule of Activities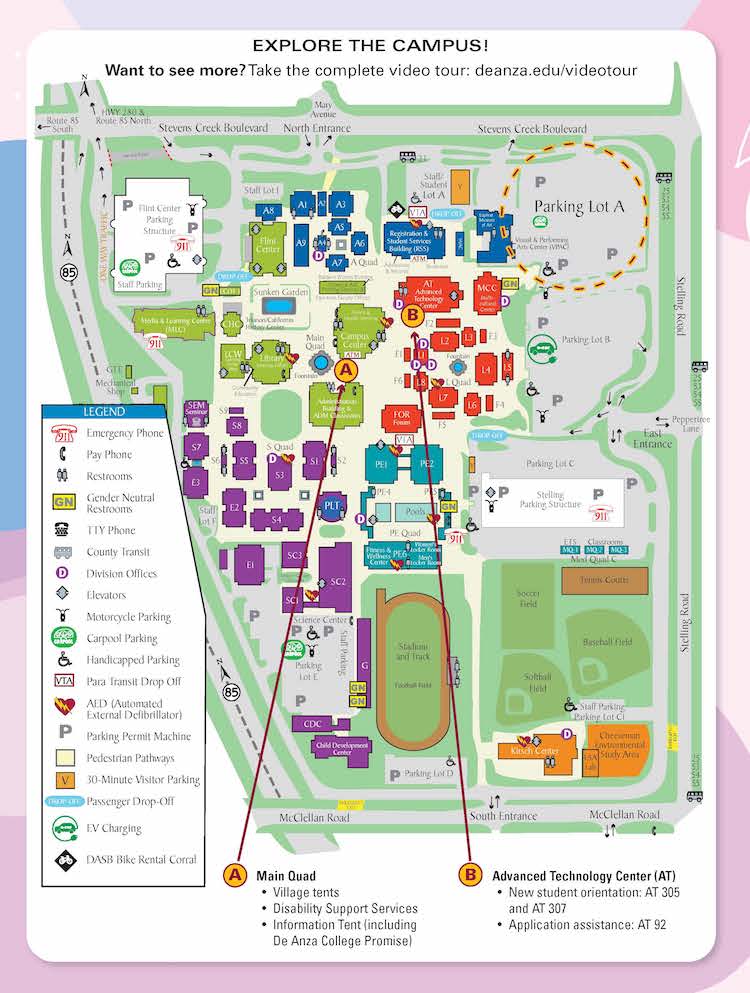 You can park FREE in Parking Lot A – at the corner of Stevens Creek Boulevard and Stelling Road – or Staff/Student Lot A, in front of the Registration & Student Services Building.
Click the map to view or download a printable PDF version.
9 a.m. to 11 a.m. – Orientation and Application Assistance
Application Assistance: Building A – Room A92
New Student Orientation: Advanced Technology Center – Rooms AT 305 and AT 307
Note: To attend orientation, you must first submit the application to De Anza and receive an 8-digit CWID number, and then use that number to complete the Orientation Sign-Up form
11 a.m. to 1 p.m. – Discover Your Village!
Visit the Village tent for your major in the Main Quad – see list of Villages and majors
Speak with Village representatives about classes, majors and academic programs
Village tents will also have experts who can answer questions about Financial Aid and other services
Look for additional tents for Information (including the De Anza College Promise), Disability Support Services and more
Questions? Not Sure Where to Go? Visit the Information Tent in the Main Quad.
---
Join Us On Campus and Discover Your Village!
All graduating high school students – parents, too – are welcome to join us for a full morning of activities on the De Anza campus in Cupertino. (Please wear a face mask.)
Enrollment Day is a great way to take care of everything you need for a great start at De Anza College. We're proud that De Anza was recognized again for being Tops in Transfer – ranking at the top in university transfer rates for California community colleges, according to new research by the Public Policy Institute of California.
Enrollment Day is also a great opportunity to learn about the new Villages at De Anza: These are supportive communities for students, faculty and staff members who share an interest in related majors or academic subjects.
We'll have Village representatives on hand to answer your questions and tell you more about their plans for events and activities next year.

You Could Win a Great Prize!

By filling out the RSVP form, you can help us make sure you get the most out of this event.
You'll see that we're asking you to choose a Village: But don't worry – you can always change your mind. We're only asking so we can connect you with instructors and resources at the event.
Before you select a Village, you can check the list of Villages and Majors to see which subjects are grouped together.
---

Wondering How to Pay for College?
Get your degree – or transfer – FREE with the De Anza College Promise!
FREE tuition and fees for TWO years, for all eligible students
PLUS: $1,000 toward books and materials ($500 each year)

No separate application! Just file the

FAFSA

or

California Dream Act Application and be sure to list De Anza College

on the application.

Learn more at deanza.edu/promise
---
Check Out These Videos!
You'll find more videos about the campus and our students' favorite spots on the Video Tour webpage.
---
Remember to visit our Video Help Series webpage for helpful tips on applying for financial aid, completing assessment and more.
VHS Guide: De Anza College Promise
VHS Guide: Getting Priority Enrollment
---
Want to meet some of our students, instructors and alums? Visit our Faces of De Anza webpage.
Sam Rodriguez, Artist and Alum