Are You Registered to Vote?
Election Day is November 8
California will hold a general election on Nov. 8. The ballot will include statewide candidates for governor, U.S. Senate, attorney general and more, as well as important ballot propositions and contests for local offices. See below for details about how you can vote in this election.
You can begin voting as soon as you have registered and received your ballot. County election offices will begin mailing ballots to all registered voters no later than Oct. 10.
Return your ballot by mail – postage is free – any time up to Election Day, which is Nov. 8.
Or, you can vote in person at county Vote Centers.
It's easy to have your say: You can register online and vote by mail. Here's how
---

New Ways to Vote : Register Online and Vote By Mail!
---
Look for a Ballot Drop Box Near You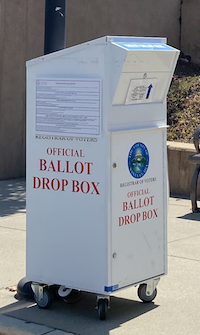 If you're registered to vote in Santa Clara County, you can drop your ballot in the official Ballot Drop Box on the De Anza campus. Starting in October, you'll find it on the sidewalk outside the RSS Building, near the entrance that faces Staff/Student Lot A.
You can also click the buttons to find a Ballot Drop Box or a county Vote Center near you.
---
If You Don't Receive Your Ballot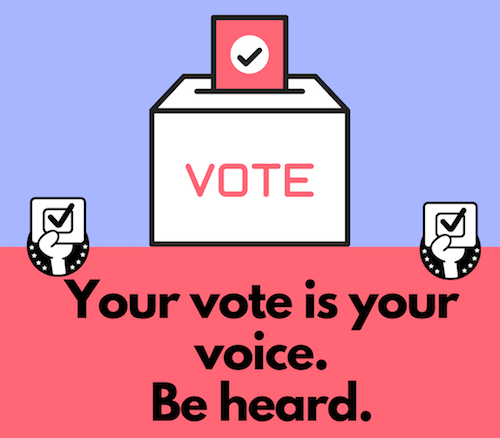 If you are registered to vote and don't receive your ballot in the mail, visit the nearest Vote Center or call your Registrar of Voters. The number for Santa Clara County is 1.866.430.VOTE (8683).
As always, you are eligible to vote if you are
At least 18 years old
A U.S. citizen
Registered to vote at your current residence
Got more questions? Check out these Voting FAQs.
---
Learn More About Candidates and Issues
---
Remember