News and Events
---
National College Health Assessment: Feb. 27-March 19

You can help De Anza plan future health programs for students – and be entered in a drawing to win an iPad or a Bookstore gift card!
The National College Health Assessment survey is being sent to a representative sample of De Anza students in February and March. Participation is voluntary and individual responses will be treated as confidential. Results will be aggregated and used for planning future health programs and services.
Students who participate in the survey will be entered in a drawing to win a 10-inch iPad or one of ten $50 gift cards for the De Anza Bookstore.
The survey takes 20-30 minutes but you can skip any question that you are uncomfortable with answering.
---
UCSF Women's Health Study
Female students who are 18-25 years old and in their first year at De Anza are invited to participate in a community college health study conducted by researchers at the University of California, San Francisco. Participants can earn up to $200 for completing online surveys about their health and viewing health education materials. Visit college.ucsf.edu for more information, and to sign up.
---
Basketball Team Shows Strength, Supports #That'sLove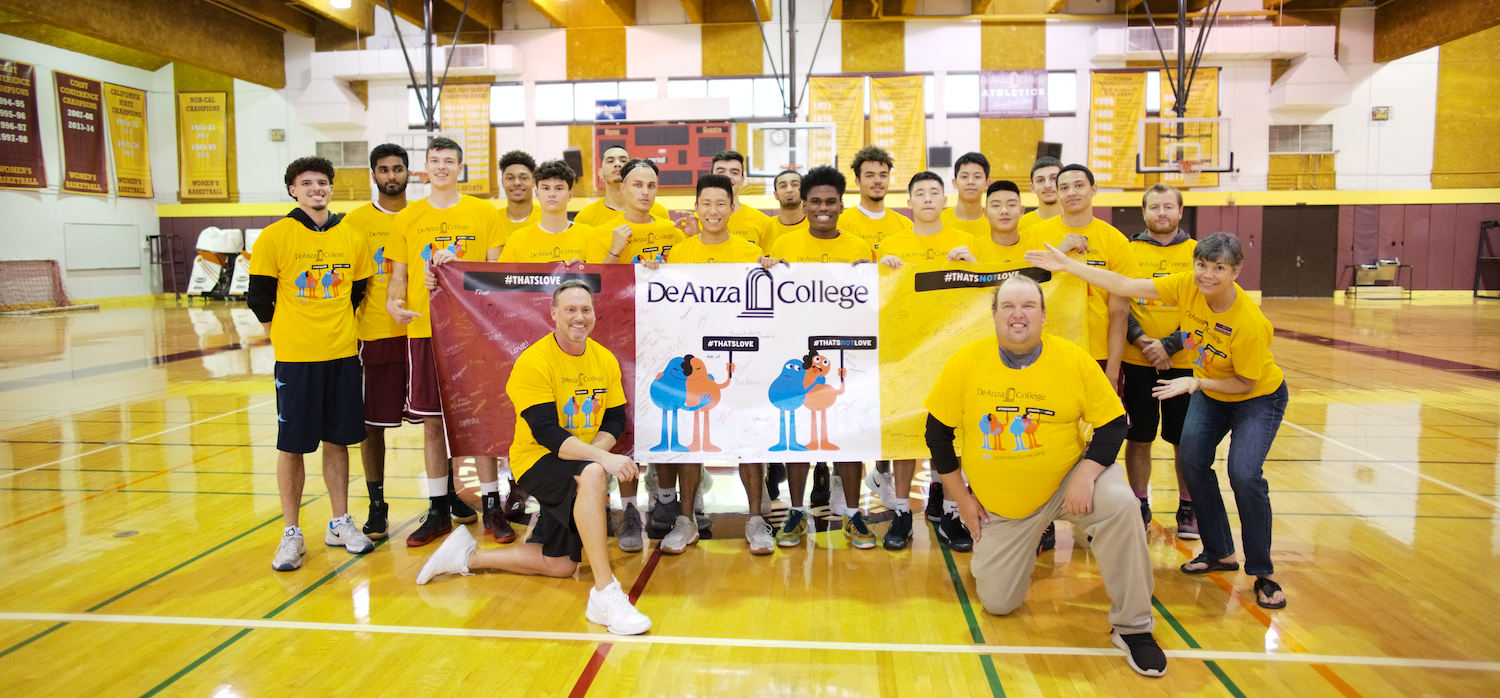 Members of the Men's Basketball team showed their strength by signing the #That'sLove campaign banner – and making their mark against relationship violence.