ICS 17: Critical Consciousness and Social Change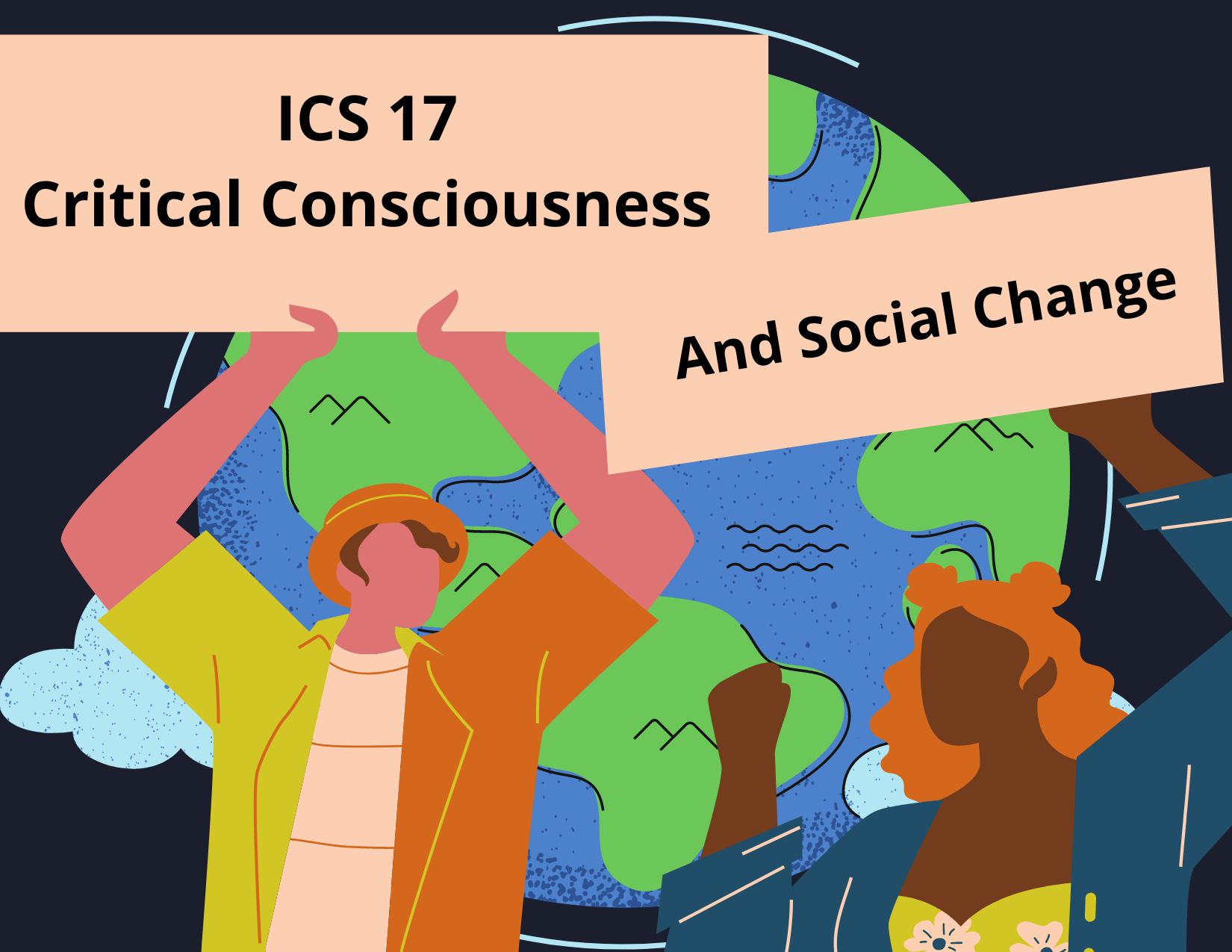 Tuesday: 6:00 - 8:15 pm PST via Zoom

Thursday: 6:00 - 7:15 pm PST via Zoom

Instructor: Cynthia Kaufman

CRN: 38122
Course Description: This course is an exploration of the root causes of and solutions to social problems such as racism, capitalism, sexism, and gender-based oppression. Students will read classical and contemporary authors on movements for social change, strategies for organizing, and the development of consciousness.
This course satisfies a requirement of the Certificate in Leadership and Social Change, and is a class in the cohort program for this Winter quarter!
---
Earn a Certificate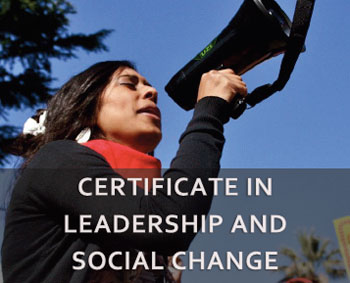 The 18-unit Certificate of Achievement in Leadership and Social Change prepares students to be community leaders, agents of change, and responsible participants in civic life in general.
Participants gain in-depth understanding of the social structures that define their worlds, and develop the skills and practical knowledge required to transform those structures and make the world a more equitable place.
---
Why get this certificate?
Universities, businesses, and community organizations are constantly looking for students ready to take leadership on the campus, in the workplace, and in the community.
Students completing this certificate will be prepared to work as an entry-level union organizer or staff person at a non-profit organization.
For those looking to transfer to a four-year institution, the certificate can help build your application as colleges look for engaged students with experience working in the community.
The knowledge and experience acquired can be applied to any situation you will find yourself in.
Our hope is that students passionate about social justice will be able to use this certificate to find meaningful work in order to make a better world for all of us.
Student Learning Outcomes
Upon completion of the certificate program, students will be able to:
Analyze the social processes that foster inequality and disempowerment, as well as those that challenge inequality and lead to empowerment.
Analyze the ways that social processes are amenable to transformation through strategic planning and constituent mobilization.
Apply leadership skills, such as meeting facilitation, strategic planning, consensus-building, and generating buy-in from stakeholders, with the aim of fostering social justice and empowerment.
---
Student Testimonials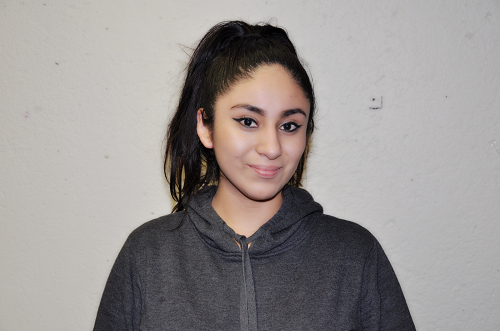 "I have been involved in the community since high school and learned to manage time and prioritize. In zcollege, it all changed because I started getting into the whole social justice issues, which did affect my GPA. I am too passionate about it and did not prioritize my academics. I gained so many leadership skills, experiences and unforgettable memories. We never stop learning ! Even when we think everything is under control life may throw rocks at us, therefore, we need to be ready to remain strong in all aspects. It is hard but manageable. As students we may be too passionate but we cannot forget about our academics, which is important to stay organize. For example, without my calendar I am lost. Keeping track of all activities as well as assignments is the goal to succeed as organizers and students."
– Itzel Sanchez, 2017 graduate
---
Student Testimonials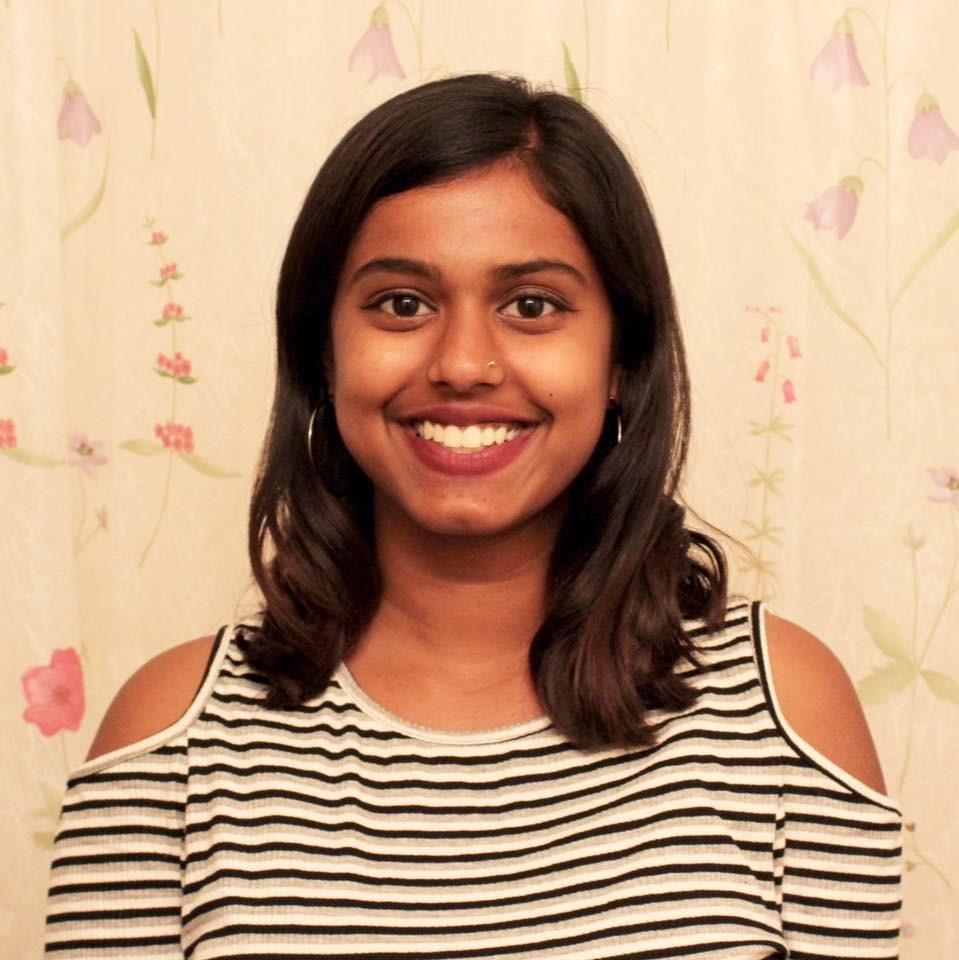 "Balancing my academics with activism has always been a challenge! First and foremost, I have learned not to overwork myself under any situation and to always prioritize my health and well being. I always make sure to eat at the right times and try my best to get an adequate amount of sleep every night. Regarding my schoolwork, I try to take upon a course load that is balanced. For example, one math course, one social science course, one GE, etc I always kept in touch with my degree works to continuously check up on my own progress. This helped me be updated and not very stressed out academically, so I could focus on social work and civic engagement as well. I made sure to deal with VIDA work through a separate email and only at the designated times. Sometimes, it would overlap with my person life, but I didn't mind. However, if I got incredibly exhausted, then I would take some time off from activism and even academics just to hangout with my friends."
– Keerthana Muthukrishnan, 2017 graduate
---
Program Graduation Celebration
Academic year 2011-2012 marked the first year that students completed the certificate program.
---
Program Course Sequence
Option A: Cohort
A cohort of students takes a specified set of classes together as a group each quarter. This option is recommended as there is mentoring and a stronger sense of community among students. A minimum of "C" grade is required.
Fall Quarter
ICS 17 Critical Consciousness and Social Change (4 units)
ICS 80X Community Based Learning in Intercultural Studies (2 units)
Winter Quarter
ICS 27/POLI 17 Grassroots Democracy: Leadership and Power (4 units)
ICS 80X Community Based Learning in Intercultural Studies (2 units)
Spring Quarter
ICS 19 Justice, Nature and the Geography of Identities (4 units)
ICS 80X Community Based Learning in Intercultural Studies (2 units)
---
Option B: Independent
You can choose classes from the list below and put together your own approach to the program. Complete the following minimum number of units in each of the four categories. A minimum of "C" grade is required.
Set up a meeting with Cynthia Kaufman to see how you can fit the certificate with your Educational Plan email: kaufmancynthia@deanza.edu
For more info check the Certificate Requirements