Visual & Performing Arts Center (VPAC)
Watch more video segments and the complete campus video tour on the Video Tour webpage.
---
As of Monday, September 26th, 2022 all Covid restrictions have been lifted and will remain optional moving forward.
Feel free to reach out to the Rental Coordinator for inquiries or questions. They can be reached at dafacilityrentals@fhda.edu or directly at (408) 864-8333.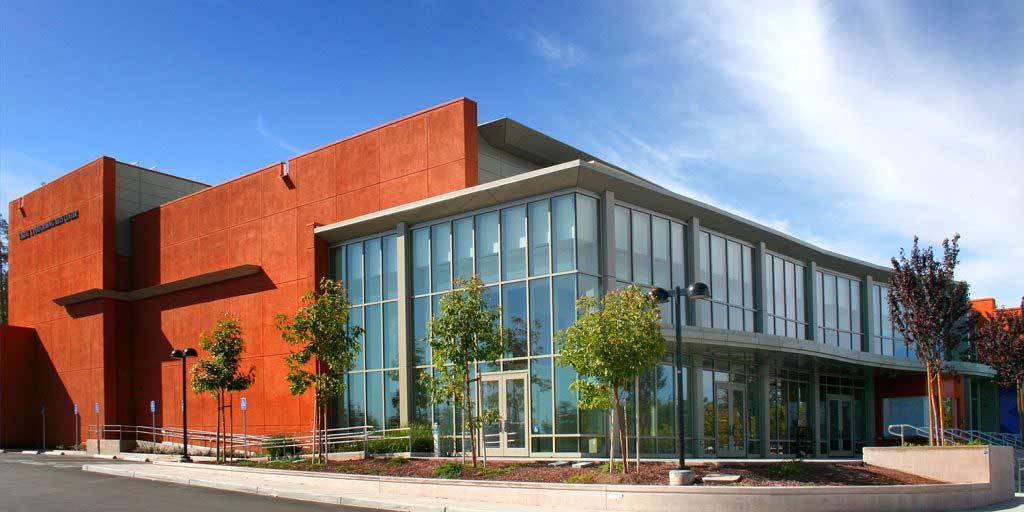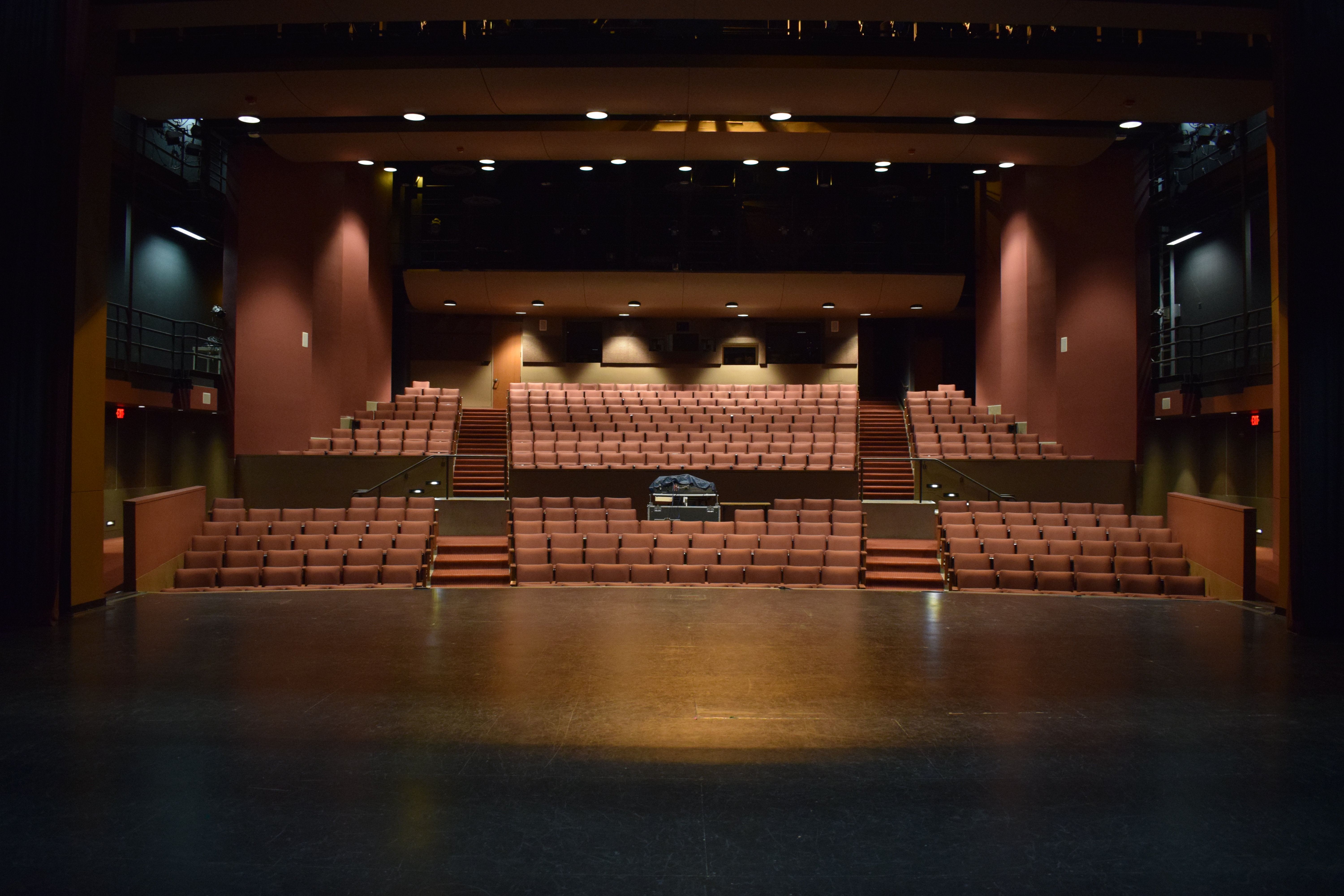 Welcome to the VPAC home page! The Visual Performing Arts Center (VPAC) Theater is a 400-seat state of the art theater available for rent to the public. This theater offers top audio, video, and lighting capabilities for a variety of different performances including dances, orchestras, concerts, theatrical plays, and presentations.
Rental Process
Please first review all VPAC Rental Policies.

VPAC RENTAL POLICIES
Contact the Rental Coordinator at dafacilityrentals@fhda.edu or (408) 864-8333 to discuss open dates, pricing, and potential site visits. Please be aware that the VPAC Theater is UNAVAILABLE for the months of MARCH, JUNE, and DECEMBER in addition to the 1st Saturday of EVERY month.
A tech sheet will be emailed to client once an available date is confirmed. Once the tech sheet is approved, a signed application (linked below) is required with a $500 deposit and $50 application fee to officially secure dates.
Fill out the VPAC Rental Application and email a signed copy to the rental coordinator. VPAC RENTAL APPLICATION
Please note: Dining Hall rentals must be made separetly from the VPAC Theater, the application can be found under "Facility Rental" tab on left hand side.
DO NOT begin advertising your event until a confirmed contract is signed by the rental coordinator and the deposit is received by the cashier's department.
Completion of the application online does not constitute an agreement
No reservation is secure without a deposit in place
The VPAC requires a minimum

2 MONTHS NOTICE

for any event
* Any De Anza groups or departments interested in booking the VPAC must contact the Facilities Rental Coordinator at dafacilityrentals@fhda.edu or (408) 864-8333. De Anza groups and organizations are subject to separate rental policies.
Standard Fees
The VPAC Theater operates on an hourly rate, all rooms and standard equipment are included within the hourly rental rate. The link below offers an in depth look at all aspects of the rental costs involved in renting of the theater including external costs such as parking and additional equipment.
Please contact the Rental Coordinator if you have any specific questions regarding fees.
Helpful Links
Below you will find several helpful links regarding the VPAC such as our list of in house equipment, stage configurations, a visual tour of the VPAC, house rules, common questions regarding the booking process, and contact information.
About the VPAC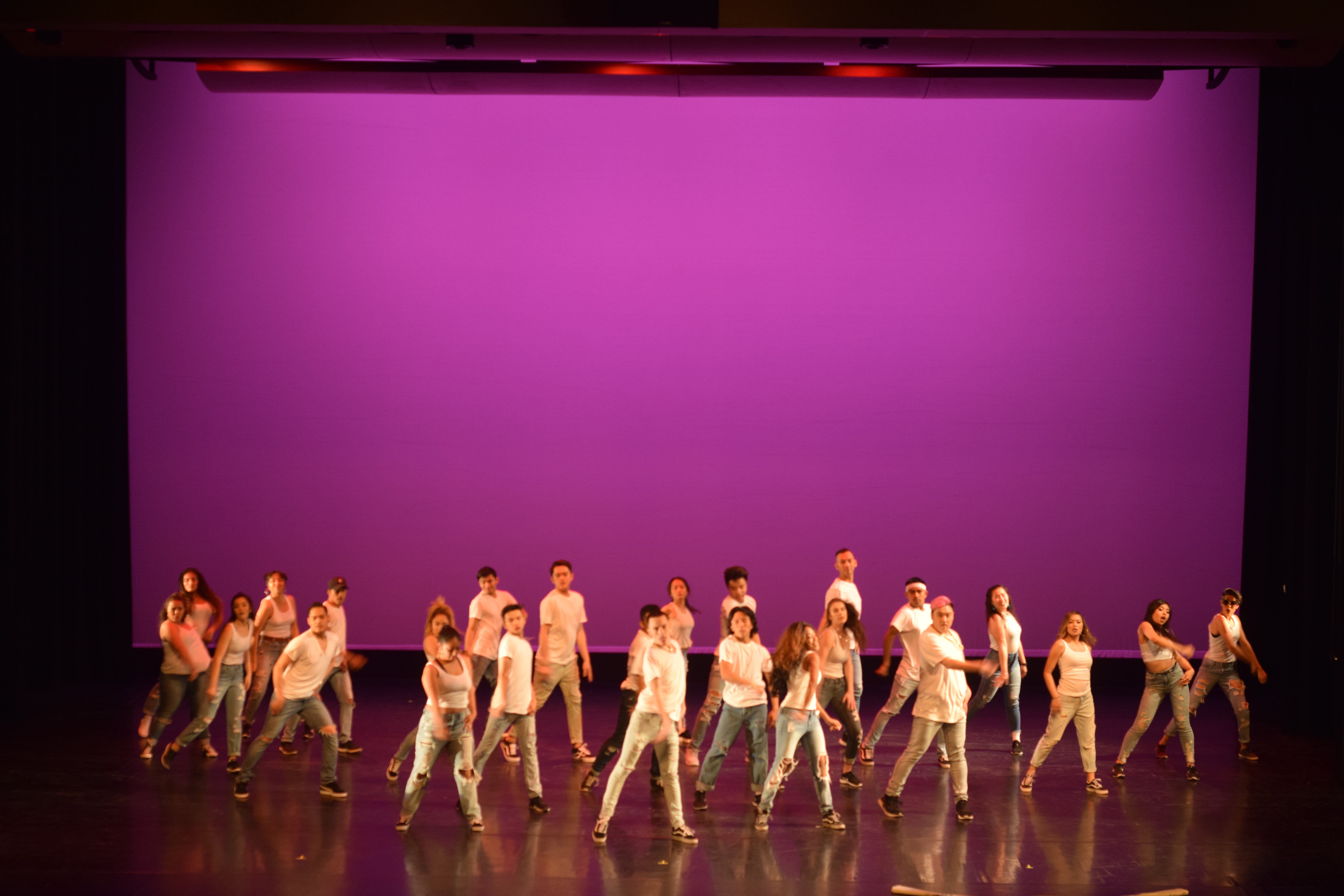 Constructed in 2010, the VPAC serves not only as a theater for De Anza College events and the community, but also as an instructional facility. Classrooms are integrated into the building and even the stage itself serves as a teaching facility. The VPAC Building also features a 2,000 square-foot Euphrat Museum of Art accessible from the main lobby of the building. The VPAC has also obtained a LEED-silver certification for utilizing environmentally friendly and sustainable building methods.
Employment Opportunities
Interested in becoming a Theater Technician? Pay rates start in the mid-twenties DOE. Please email dafacilityrentals@fhda.edu for more information.
Directions and Parking
De Anza College is located at the intersection of highways 280 and 85 in Cupertino, for easy access from all directions in the San Francisco Bay Area. The VPAC Theater is a large orange building closest to the intersection of North Stelling Rd and Stevens Creek Blvd.
Parking permits are required 7 days a week from 7am-11pm, visitor $3 all-day parking is available in nearby parking lot A.
*NOTE: PARKING PERMITS ARE CURRENTLY NOT REQUIRED AND WILL REMAIN FREE UNTIL FURTHER NOTICE
For more information, please visit these web pages
College Mission
De Anza College is one of two colleges that make up the Foothill-De Anza Community College District. The mission of De Anza College is to challenge students of every background to develop intellect, character and abilities to achieve their educational goals, and to serve their community in a diverse and changing world. To accomplish this mission, De Anza College provides a quality teaching and learning environment and sound educational programs and services, accessible and responsive to the needs and interest of the people of our community.
De Anza College celebrates the diversity of its student body and the communities from which they are drawn. One of the ways De Anza attempts to respond to the needs and interest of our community is by making our facilities available for use by various community groups and organizations