Here's How To Get In Touch With Us
---
Virtual "Drop-In" Sessions and Appointments
You can drop in without an appointment during our drop-in hours listed below, or make an appointment to speak with one of our staff experts at a scheduled time.
Drop-In Hours
All the drop-in hours are listed for the Pacific Time (California) zone.
Drop-in hours are subject to change without notice.
Academic Counseling
Mondays: 2 p.m. to 4:30 p.m.
Wednesdays: 9 a.m. to 11:30 a.m.
Not available on May 30 - Memorial Day Weekend

Immigration Advising
Tuesdays: 4 p.m. to 5 p.m.
Thursdays: 9 a.m. to 10 a.m.
International Student Admission
Wednesdays: 4 p.m. to 5 p.m.
Student Health Insurance
You may contact Ines Johnson at johnsonines@deanza.edu for any questions about your De Anza health insurance, and she will arrange meeting with you if needed.

Use Our Online Contact Form
---
Phone: 408.864.8826
(Phone service is not available currently; please use the online contact form or drop in on Zoom to speak with us)
Fax: 408.864.5638
Mailing Address
International Student Programs
De Anza College
21250 Stevens Creek Blvd.
Cupertino, CA 95014 USA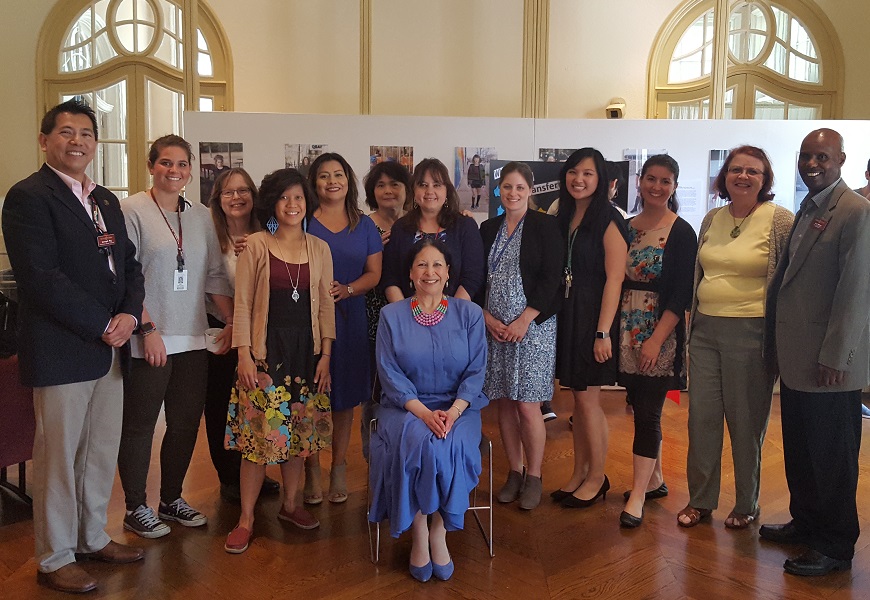 ---
Online Working Hours
Monday–Thursday:
8:30 a.m.–5 p.m.
Friday:
8:30 a.m.–1 p.m.
On-campus Office Hours
(By Appointment ONLY)
Monday–Thursday:
9 a.m. – 3 p.m.
Friday: CLOSED
---

Meet Our ISP Staff
Our multilingual staff members are knowledgeable about educational development, personal and financial planning, cross-cultural issues, immigration rules and regulations, and community programs and resources. The international student counselors and advisers assist students with academic planning and immigration issues.
---
Before you contact a staff member, please review the ISP directory guide for a description of who to contact specifically for your questions. This will help us respond quickly and accurately to your inquiry.
---
'ngjoseph@fhda.edu','johnsonines@fhda.edu','kellydenica@fhda.edu','largentallison@fhda.edu','linglynn@fhda.edu','santacruzandrea@fhda.edu','strongoneangelica@fhda.edu','sujaclyn@fhda.edu','teppangnoemi@fhda.edu'
---
Marketing and Recruitment Staff (Foothill-De Anza District)